OVERVIEW
This tour is not available for sales starting from 01.01.2018. 
For further information and detail please feel free to contact us at [email protected]
"My family and me, we got a really interesting experience at Istanbul with these guys from the tour. I can say that it was authentic and unique, seeing Istanbul´s history and culture, but also its food and lifestyle. It´s really recommendable! Enjoy the city! Read more on Tripadvisor."
Bike and Bite Tour in Istanbul
Cycling around Istanbul gives you a chance to see it from a new perspective and visit areas that you might not normally visit. Our Bike and Bite tour gives you a chance to pedal power yourself around the city fuelling yourself along with way with some of the delicious flavours Istanbul has to offer. We cycle around the important Golden Horn waterway, through some of Istanbul's most attractive and historically cosmopolitan neighborhoods such as Karakoy, Fener, and Balat.
The Highlights of our Route
We start our day in Sirkeci and have a light breakfast before we start cycling.




After the breakfast we pick up our bicycles from the bicycle rental shop nearby.




Safety first! We also collect helmets and high visability vests, and have a 20 minute safety training and briefing.




The journey then starts from Karaköy and follows an easy but picturesque route around the banks of the Golden Horn.




Of course we stop for taking photos on the way!




The cycling distance is approximately 8 miles (12 km) with just a few easy climbs.




Fresh air and pedalling work excellently as an appetiser, so we stop off at a number of culinary breaks, where we sample a bite (or two). No one likes feeling sluggish when cycling so we usually advise sticking to a 'bites only' rule - the added bonus is you get to try more things.



Join this Istanbul Group Ride - Every Sunday from 9:00 am*
This Istanbul cycling tour starts from Sirkeci and lasts approximately four hours. We recommend not eating before the tour begins so you can full enjoy all the bites on offer. before starting the tour. Come on, join us!
*You can also book a private tour for the date and time you desire.
Who is this tour for?
Anyone that likes to see things from a new perspective.




Keen cyclists or occasional cyclists that want to propel themselves around on pedal power alone.




Anyone that wants to sample some of the best food Istanbul has to offer - that only the locals know about



Why book with Istanbul Tour Studio?
We put safety first and make sure you're well equipped to cycle in this city we call home.




We know the city like the back of our hands and want to share our favorite spots with you.



Istanbul Tour Studio is rated "Excellent" on Tripadvisor. Click to read the latest reviews about us.


We have a team of knowledgeable personnel that are trustworthy, friendly, knowledgeable and always on time.
How much is the private Istanbul Bike and Bite tour per person?
Private Istanbul Bike and Bite tour prices start from $125 USD/person for two people. ($250 USD/total for two people)
Our prices are quoted per person. We require minimum two participants to organise this private tour. Please contact us if you'd like to book a private tour for one person. The prices include English speaking professional guidance and museum entrance fees. We offer dynamic pricing which means as the number of people on your private group increase, our per person prices decrease.
This tour is $125 USD/person for two people; $115 USD/person for three people; $100 USD/person for four people; $90 USD/person for five people and so on. You will automatically get the dynamic pricing at the booking phase after choosing the total number of people.
THEME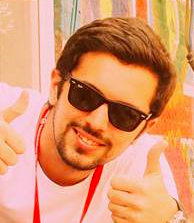 Bahadir Efeoglu
Co-founder of BUSİKLET (Boğaziçi University Bicycle Society), a bicycle activist who has ridden bicycle in many different countries.
www.bahadirefeoglu.com