Istanbul Museum of Modern Art
Important Note: As of May 4th, Istanbul Museum of Modern Art opened its doors in their new location at Galataport.
Istanbul Museum of Modern Art was founded in 2004 as Turkey's first museum of modern and contemporary art. Committed to sharing Turkey's artistic creativity and cultural identity with the local and international art worlds, the museum hosts a broad array of interdisciplinary activities.
Istanbul Museum of Modern Art in their new space at Galataport - designed by Renzo Piano
Istanbul Modern has moved to its brand new space in Galataport, Karaköy. The museum's new space, brand new building in in Galataport is
designed by Renzo Piano
in collaboration with Arup (Istanbul) architects. Istanbul Modern Museum houses collection and temporary exhibition halls, photography gallery, educational and social programs, library, restaurant, cafe, and store.
Istanbul Museum of Modern Art embraces a global vision to collect, preserve, display and document works of modern and contemporary art, photography, design, architecture, new media, and cinema. It acts as an intermediary in the sharing of Turkey's cultural identity with the international art environment. It supports the artists in their productions and their efforts to form international partnerships. Aspiring to make art easily accessible by the masses, Istanbul Modern provides education programs to art followers of all ages.
Since its founding in 2004, Istanbul Modern has organized seven collection exhibitions that show the evolution and transformation of modern and contemporary art in Turkey as well as the international orientation of the museum's acquisitions. Through their chronological and thematic approaches, these exhibitions revealed both the changing dynamics of today's art world and the conceptual similarities of contemporary approaches from different geographies. They also sought to display the common nature of art, which transcends borders, while bringing together both past and contemporary works.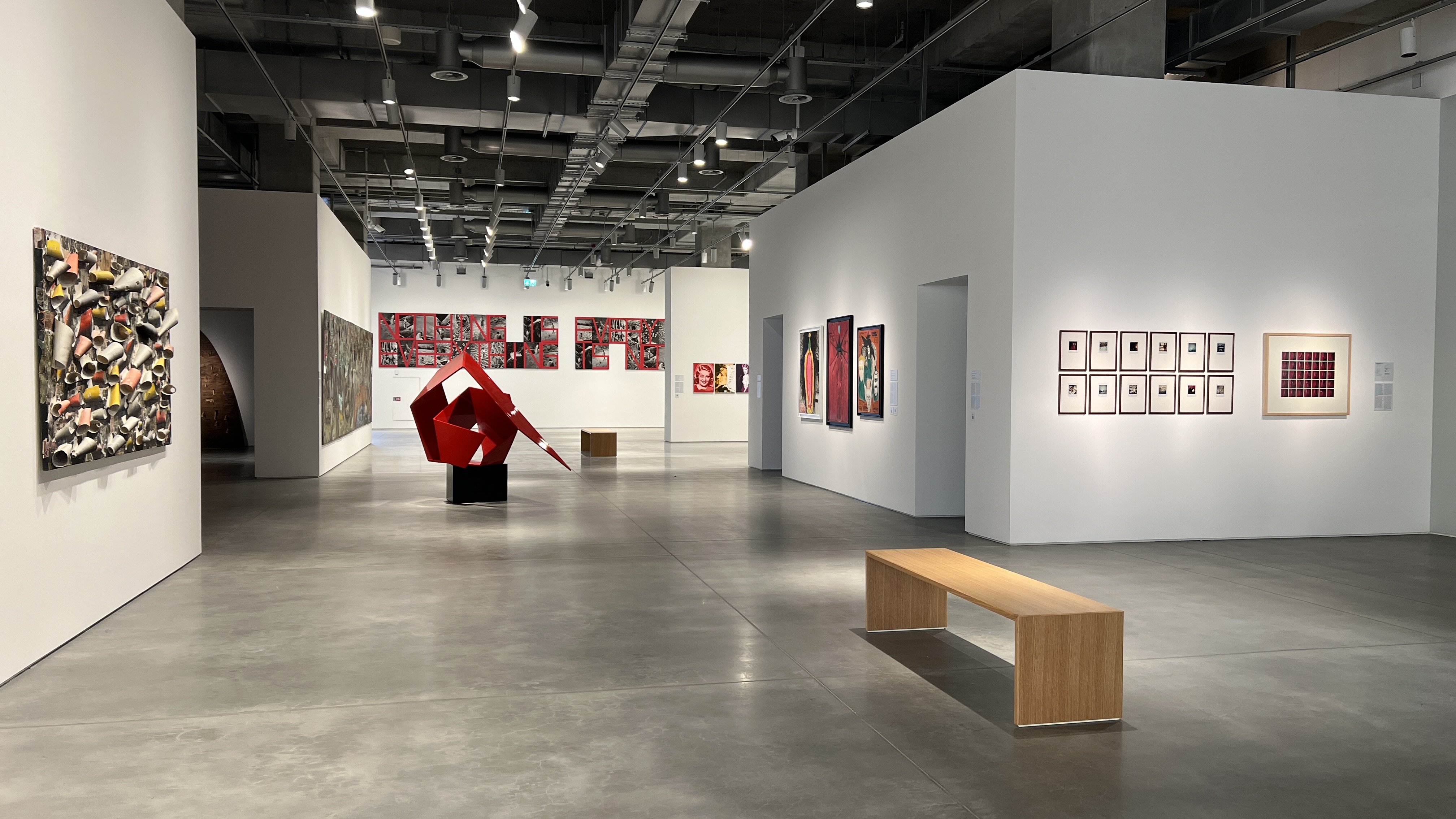 Through its collections, exhibitions, and educational programs, the museum aims to instill a love of the arts in visitors from all walks of life and encourage their active participation in the arts. Established in a building occupying an 8,000 square meter site in Karaköy on the shores of the Bosphorus, where it hosted exhibitions and events for 14 years, Istanbul Modern has now moved to a temporary space in Beyoğlu, where it will welcome visitors from May 2018 onward for three years while its new building is being constructed. The museum offers a variety of cultural activities in its permanent and temporary exhibition halls, photography galleries, spaces for educational and social programs, library, cinema, café, and store.
---
Exhibitions at Istanbul Modern Museum: Always Here, Floating Islands, Nuri Bilge Ceylan, Renzo Piano and Constructing Architecture
Istanbul Modern Museum hosts multiple exhibitions in its new space. Istanbul Modern's 9th collection exhibition "Floating Islands" brings together more than 280 works by 110 artists and 2 artist duos. Besides the permanent and temporary exhibition galleries, the exhibition encompasses other spaces throughout the building.
"Always Here" showcases a selection of works from the museum collection acquired by the Women Artists Fund, established by Istanbul Modern in 2016 to support the production of women artists in Turkey, increase public awareness of their work, and strengthen their representation. The title, "Always Here," is a reference to feminist art historian Linda Nochlin's seminal essay "Why Have There Been No Great Women Artists?," published in Artnews in 1971.

"In Another Place" presents never-before-seen portraits by Nuri Bilge Ceylan, one of the most authentic filmmakers of today's cinema. The exhibition brings together works that are unlike what the artist has created thus far: 22 portraits taken by Ceylan in Turkey and geographies around the world as diverse as India, Georgia, China, Morocco and Russia.

"Constructing Architecture" focuses on the construction of Istanbul Modern's new museum building designed by Renzo Piano through the lens of Cemal Emden, one of the most important architectural photographers of our time. Emden records the construction process of the building from December 2020 onwards in different lighting and seasons, highlighting the architectural components that Piano emphasized in his design and the transformation of material and human labor into the building. "Constructing Architecture" closely examines concepts such as the built environment, architecture and construction, while inviting the viewer to reflect on the layered dialogue that photography has had with architecture since its invention.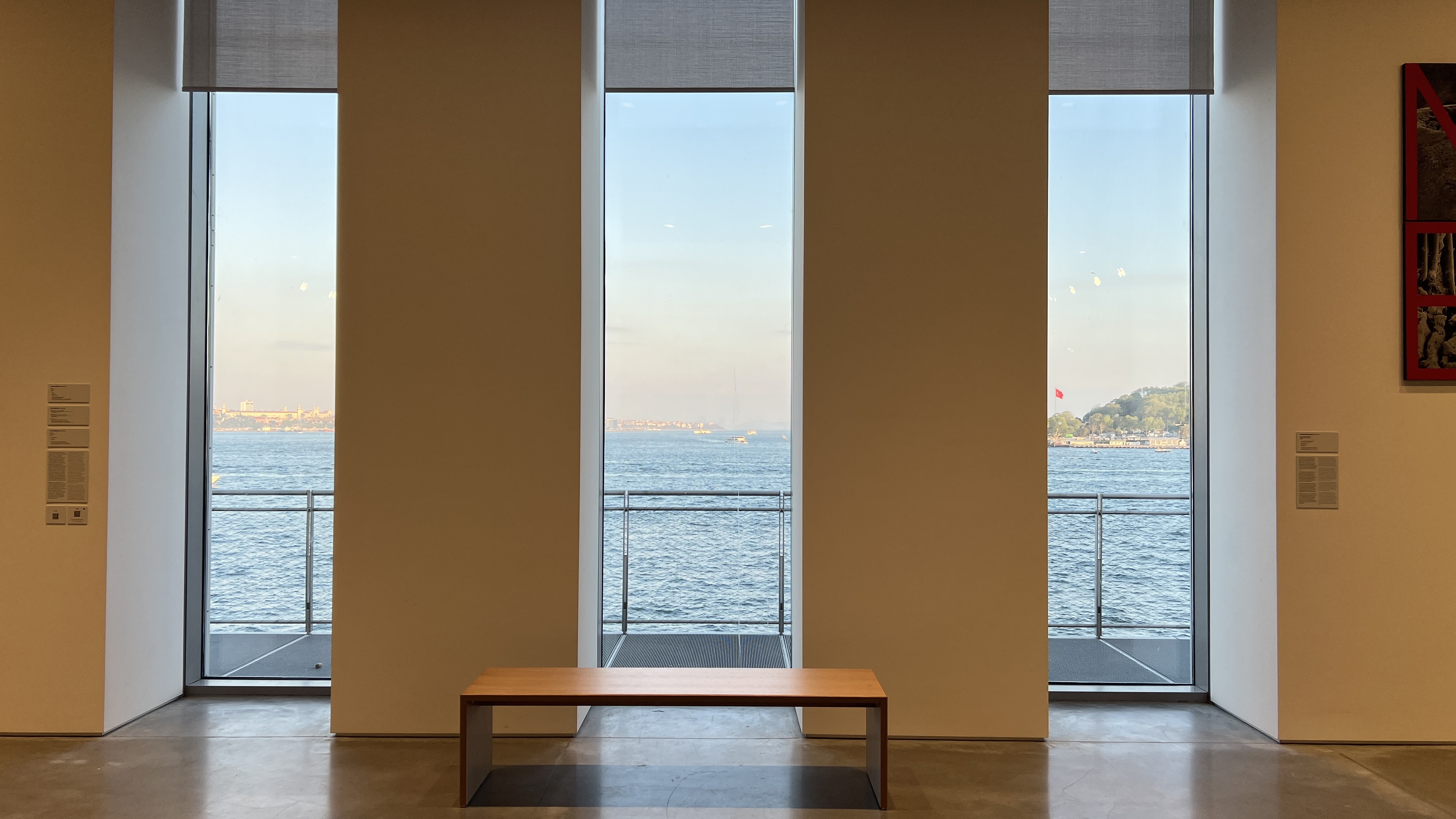 Library: Collection of 11500 books

Istanbul Museum of Modern Art Library provides resources on modern and contemporary art to visitors and researchers.
The library currently has a growing collection of 11,500 books in Turkish and foreign languages and subscriptions to 24 periodical titles. The library keeps its collection up-to-date by acquiring books and catalogs published by museums, art centers, and galleries in Turkey and abroad. Acquisitions are made via donation, exchange, and collaboration.
Istanbul Museum of Modern Art is part of the Google Cultural Institute, meaning you can browse some of the museum's many works before your visit. Click this link to read more about the Istanbul Modern Museum of Modern Art Project on Google Cultural Institute.

How to get to the museum?
Istanbul Modern Museum is located in the Galataport complex in Karaköy neighbourhood. The nearest tram station is Karaköy whereas the nearest pier is Karaköy Iskelesi. The museum is approximately 10-12 minutes' walk from Istiklal Avenue.
What is the Istanbul Museum of Modern Art opening times?
The museum is open Tuesday – Saturday from 10 am - 6 pm; whereas on Sundays it's open between 11 am -6 pm. The entrance costs 200 Turkish Lira for foreign visitors. Private tours can be arranged for additional costs. Please check museum official website for more accurate information on opening times.